Fitness Around Phoenix 2019
Many people include "get in shape" or "workout regularly" on their list of New Year's resolutions. Sometimes though, there are so many options and opinions that it can be difficult to know how or where to begin.
The city of Phoenix offers all kinds of opportunities to exercise both indoors and outdoors. To begin a new fitness regime, create a plan first; figure out time, place, and how. Think about what kind of exercise you enjoy. Remember to set realistic and achievable goals. Someone who has never run before will likely not be ready to complete a marathon in four months (and they could injure themselves trying). Instead, set a goal of running a 5K or 10K, something much more viable.
Keep reading for some lifestyle workout ideas around the Phoenix community:
Pole Dancing Classes
Pole dancing targets the entire body enhances flexibility and builds self-esteem. Even more importantly, it's a workout that most consider people consider "fun".
Express MiE in Chandler, offers pole dancing classes for all levels. With seven basic levels and two master levels, there's something for everyone. Each level can be completed in a six-week session of one class per week. Every class begins with a yoga warm-up. Private lessons are also available.
Head to Express MiE and kick start a new fitness regime today.
Fitness Dance Classes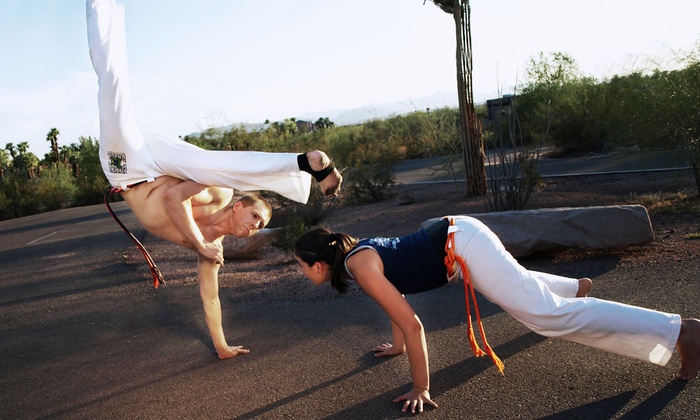 As well as pole dancing, Phoenix studios and gyms provide all kinds of other fitness dance classes to get the muscles working. Many people commit to a dancing workout because it's both enjoyable and beneficial.
Capoeira Brasil on 7th Avenue teaches capoeira classes. Developed long ago by African slaves in Brazil, Capoeira is a martial art that looks and feels a lot like improvisational dance. This studio provides classes for kids and adults in samba as well as capoeira
Located on 48th Street, Motherland Jams hosts weekly belly dance classes every Saturday led by a Naturopath and Reiki healer. Motherland Jams is all about sisterhood, body positivity, and fitness. Check out some of the great deals on local fitness classes available for you and your friends or family.
Evolve Dance and Fitness Studio, located on East Baseline Road near the Dollar Tree, serves a full menu of dance classes including ballet, jazz, combo, and lyrical, as well as fitness dance classes like their signature EvolveBarre.
Try a dance class today and find the way to a New Year fitness groove.
Mountain and Road Biking
For some people, the easiest way to stay committed to an exercise routine is to take it out outside and/or make it a part of their everyday routine.
With its excellent bicycle infrastructure and plentiful sunshine-filled days, Phoenix is the perfect place to commute on two wheels. For those with jobs and situations that do not lend themselves to possibly sweaty bike commuting, enjoy some mountain or road biking during off days.
For beginner mountain biking trails, check out Trail 100 from the North Mountain Visitor's Center on 7th Street or the Double Butte Loop at Papago Park. The Apache wash Trail, north of the city in the Phoenix Sonoran Preserve, is a stunning and challenging intermediate trail.
Road bike route options abound in the Phoenix area as well. The surrounding mountains offer lots of climbing options while the desert landscape provides long extended flat sections. For help deciding where to ride visit one of the many local bike shops in Phoenix like Unity Ride Shop on West Bethany Home Road in Glendale.
Ride with GPS provides a database complete with cue sheets to plan all kinds of outdoor rides.
Yoga, Barre, and Spin Classes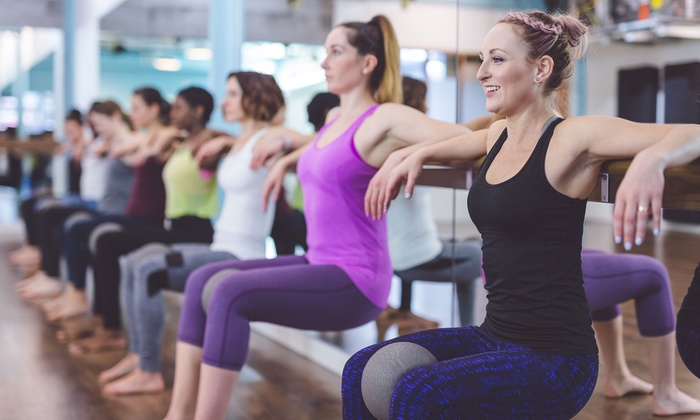 For people who like options and variety in their fitness routine, a gym membership is a great choice. Sweatshop on Central on East Camelback Road, a locally owned Phoenix gym, offers lots of options to help clients get motivated and moving. Founded by a mother-daughter team, this fitness studio promotes the idea of community and healthy lifestyles. Try one their barre, spin, or yoga classes and get started on a new you.
Boxing Classes
Boxing is a fabulous way of getting a full body workout while also learning a useful skill. Jabz Boxing Arcadia, located on 7th Avenue near the Starbucks, is a women's fitness studio. Their Jabz Boxing Fitness is a 45-minute circuit training workout comprised of boxing exercises, strength training, and cardio drills to provide maximum results.
A couple other facilities in Phoenix with boxing classes include Lee's ATA Martial Arts on West Thomas Road and Mixfit Phoenix on West Parkside Lane.
The most difficult aspect of implementing a new exercise routine is simply beginning. The trick is to find something that will be enjoyable for weeks, months, and years to come. Start by checking out some of the excellent fitness deals above to launch a new active you and fitness journey.
Article Sent in by Jeremy Alderman from zogmedia.com
Featured Photos courtesy of: